About Us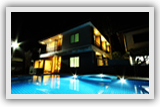 Perhaps the world's home hotel, Saranya River House, Thaton, Thailand stands where it has always stood, at the crossroads of civilisation and culture, a local oasis in the heart of town's most exciting senic.
No trip to Thaton is complete without a stay at Thaton, Chiang Mai; tradition demands it. First opened in 2010, and since then a destination in its own right, Saranya River House epitomises the romance and mountainous ambiance and KOK river that no other hotel can match.
Immortalised by Khun Yar and famliy offer a sensual, sultry, fusion of laid-back accommodation, Saranya River House is the perfect place from which to explore Thaton, Chiang Mai. Or in which to merely sit and watch the world go by infused with atmostphere.
we promise care of you like closed relative