Reservation:
Please complete the reservation form and pay deposit your non-refundable deposit of 20% per room. Each payment bill have to fax us to confirm.
Make final payment. You must pay the full balance of your room's cost 30 days before checking in
How to pay ? Click Here
You can make payments either by credit/debit card -- Visa, MasterCard. The easiest way to pay is to visit the secure payments page, details of which will be sent to you when you book.
If you prefer not to pay by credit card, you can make an international transfer by CHAPS or SWIFT or a local transfer by ATM (there will be a 500 baht surcharge for local transfers).
Bank Transfer Information:
Recipient: Saranya Sukcharaen
Address: 232 Moo 3 Thaton, Mae-ai , Chiang Mai 50280
Destination Bank: SIAM COMMERCIAL BANK PUBLIC COMPANY LIMITED
Branch: Fang
Account Number: 682-217886-5
SWIFT code: SICOTHBK
Note: International transfer fees or charges may not be deducted from the amount listed on your invoice. These fees are an additional charge that the transferor is responsible for paying.
Close X
We offer several kinds of rooms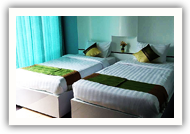 Twin Rooms
The hotel has rooms available with two separate beds, ideal for a trip with friends or colleagues who want to share a room, with private bathrooms, kettle ,television, air conditioning, coffee, tea and sofa and Wi-fi.

1-2

Floor

4

Rooms

2

Beds

1

Bath

THB1,400 -1,800

Price: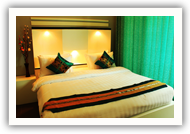 Single / Double Rooms
Catering to lone travellers the Single Room has a single sized bed, desk, Cable TV and private bathroom with hot water shower, coffee, tea, kettleand sofa. Wi-Fi Internet access throughout the room and air condition.

1-2

Floor

15

Rooms

1

Bed

1

Bath

THB1400-1800

Price: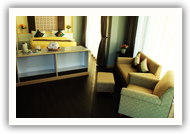 Suite Rooms
Let us make your stay more personal with everything from extra pillows and hangers, provides a wonderful sense of space.,soft furnishings, private bathrooms, television, coffee, tea , kettle,air conditioning and Wi-fi.

1-2

Floor

3

Rooms

2

Beds

1

Bath

THB2,500-2,800

Price: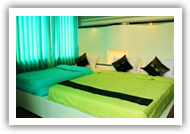 Triple
Ideal for family that prefer relatively extra warmth like stay at home, this modern room to connect a view has a three beds, wifi, coffee, tea , kettle, soft furnishings, air conditon and Cable TV. The bathroom is complete with a hot water and cold shower.

1-2

Floor

3

Rooms

3

Beds

1

Bath

THB1,600-2,000

Price: